Gopa Kuteeram Vision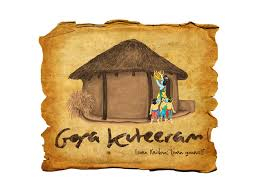 Gopa Kuteeram (GK) is a worldwide children & youth life enrichment program offered by the G.O.D organisations globally. The GK program aims at the multi-dimensional holistic growth (spiritual, emotional, intellectual, physical and social) of children that focuses on our time-honoured traditions, value system, art, laced with devotion in a fun-filled environment.
Gopa Kuteeram refers to the play-house of young Lord Krishna and the Gopas, His playmates of Vrindavan. GK motto is "Learn Krishna; Learn Yourself!"
It is a place where children learn not only about God but more importantly, how to connect with God personally and meaningfully so that their lives are enriched with strength and faith. It is also a place where they learn to look at themselves and their life with a fresh perspective. The GK vision is that every child that completes the program evolves into a fine, complete individual, who is productive and responsible to their family, society, nation and the world at large.
The GK program helps youth and children to:
Develop a good value system through inspiring stories from Indian scriptures
Lead righteous lives and be responsible and sensible citizens
Understand and harness the power of prayers in their lives
Appreciate the core aspects of Indian Scriptures (Sanathana Dharma)
GK programs are conducted in a fun and interactive way with lots of discussions, Q & As, role-plays, stimulating games, quizzes, art, craft, music, drama and much more. The medium of instruction is in English.
GK programs for children and youth are conducted in several cities in many countries. In Australia, GK programs are conducted in Sydney, Melbourne, Brisbane and Perth.